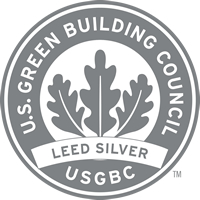 The LEED green building certification program is a voluntary, consensus-based national rating system for buildings designed, constructed and operated for improved environmental and human health performance.
Green Building Features

Hines has built or begun construction on more than 50 million square feet of LEED® certified buildings.

Sustainable Features at 227 West Trade Street are coming soon.